X9 Android Mini PC
Model: X9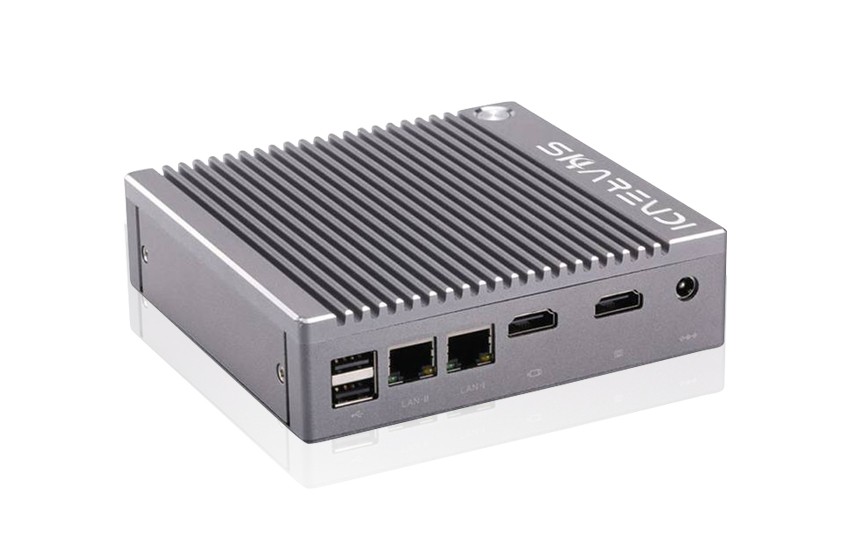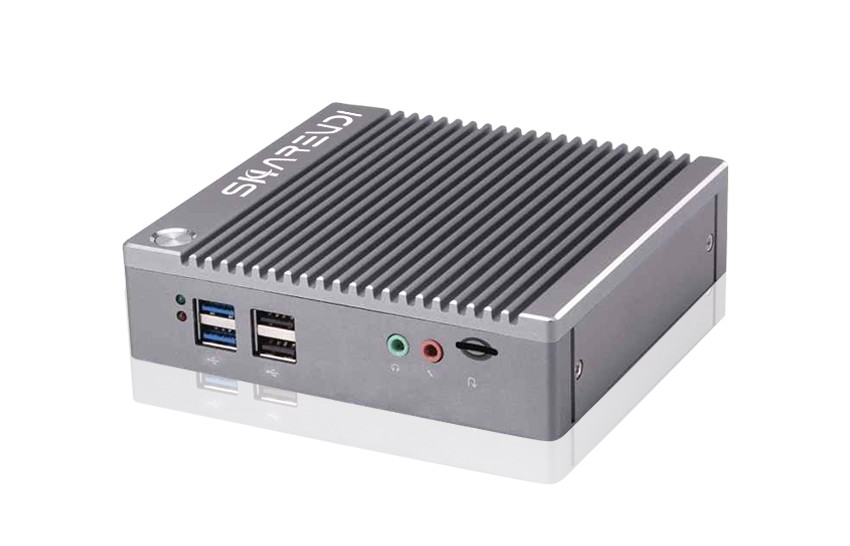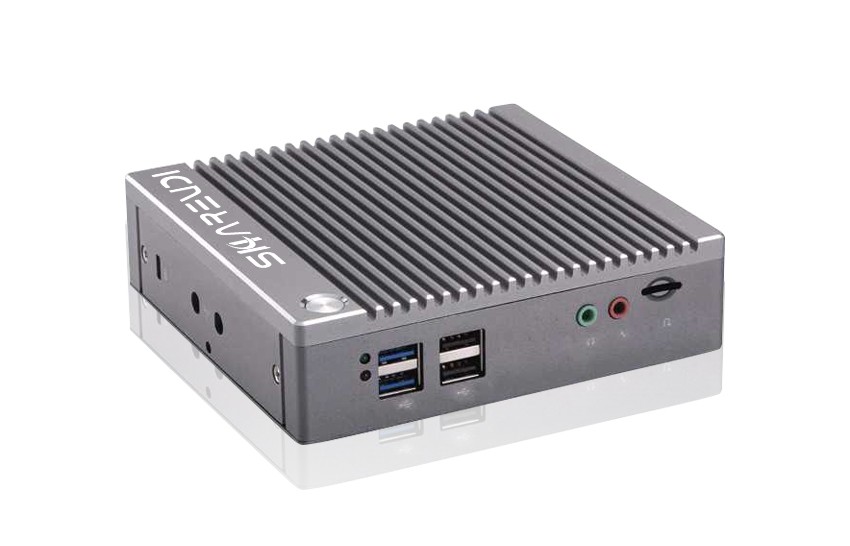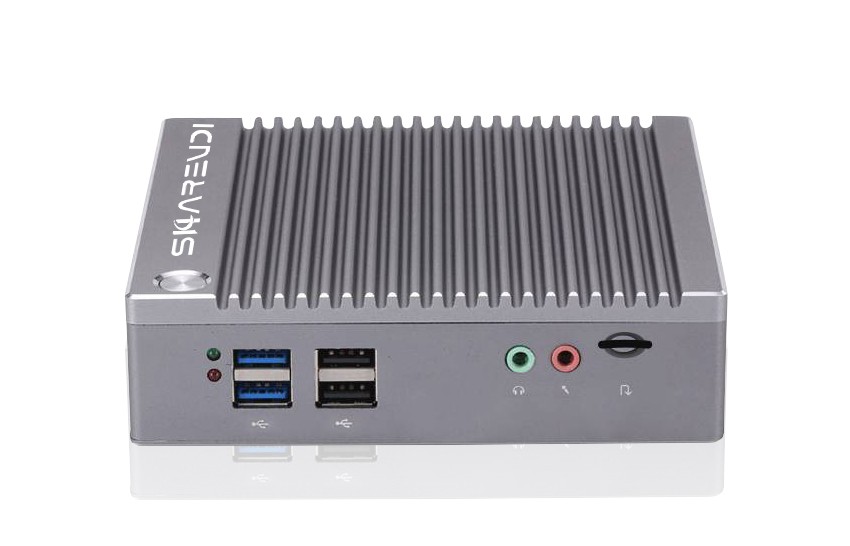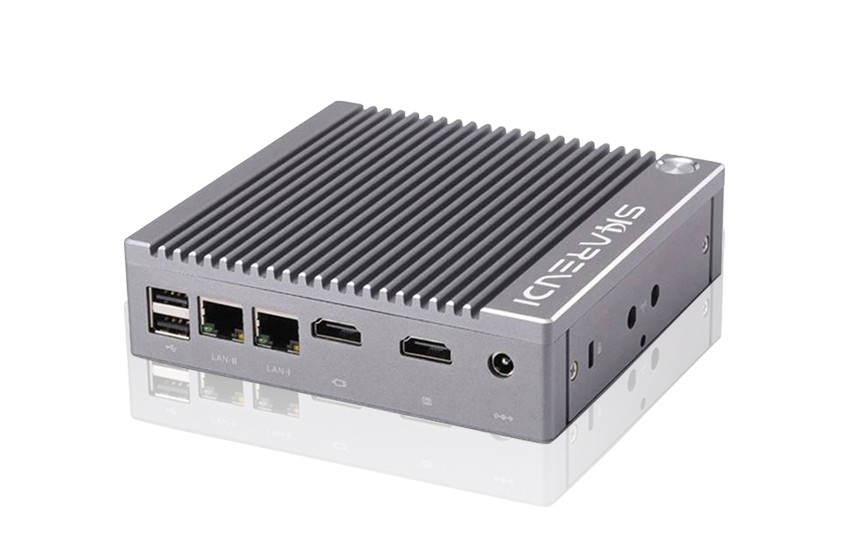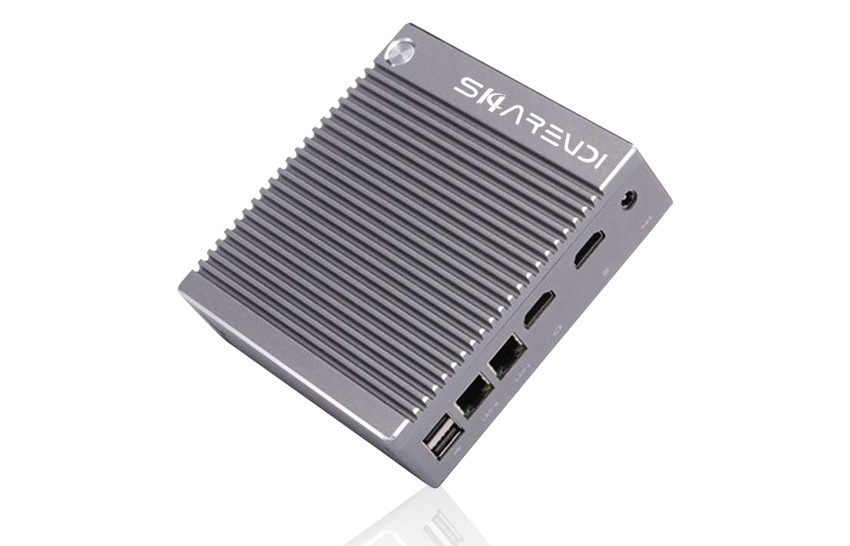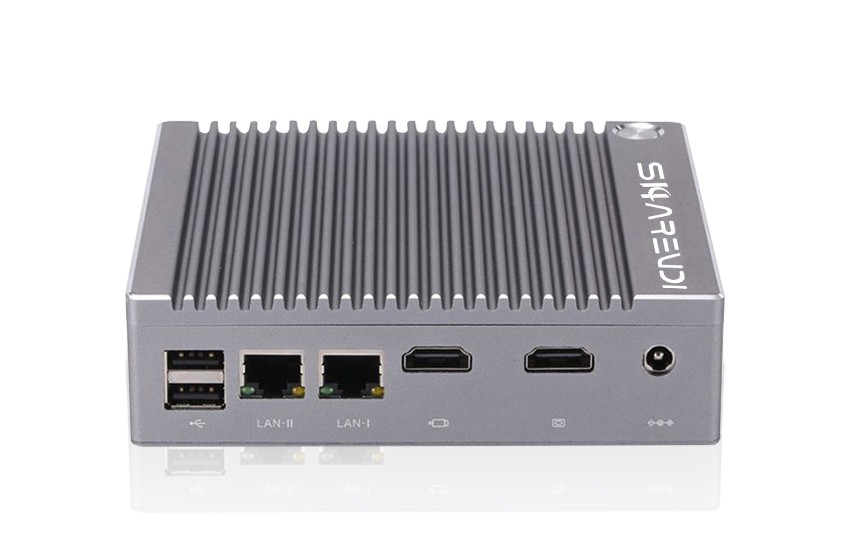 Support dual-screen different display function, dual 6 / 8-bit LVDS interface,.

Support 1080P output, can drive 7-inch or more 1080P display.

Support HDMI dual output and 4K video playback.

Support infrared remote control.

Support 2.4GHz / 5GHz dual-band WiFi.

Support Bluetooth 4.1-BLE function.

Support high-speed USB3.0 and other functions.
X9 adopts RK3399 six-core 64-bit server-level chip solution, supports Ubuntu 18.04 / Google Android 7.1 operating system / Kirin domestic operating system.The GPU uses quad-core Mali -T860, support mainstream audio and video formats and picture decoding.
Specification X9
Part No.

X9-RK3399

General

L 133.8mm*W 126.6mm*H 36.5mm

DC12V/5.5mm,internal diameter 2.1 mm

VESA bracket or standing use

Color

Processor System

RK3399 (28 NM HKMG procedure)

Dual-core Cortex-A72 up to 2.0GHz, Dual-core Cortex-A53 up to 1.5GHz

Mail-T860 MP4 Quad-core GPU Support OpenGL ES1.1/2.0/3.0/3.1,OpenVG1.1,OpenCL,DX11; Support AFBC

Audio

Memory

Storage

64GB(16GB/32GB/128GB)EMMC; TF Card Extendable

I/O Interface

DC Connector(5V IN); Inner net RJ45; Outer net RJ45; 2*HDMI2*USB2.0;

2*USB3.0, 2*USB2.0, MIC, SPK

Network

WIFI

1*mini PCIE-half port wifi module

1*mini PCIE full port 3G/4G module

2*inner RF cable and 2* external antennas

Power

DC12V/5.5mm, internal diameter 2.1 mm

Software Specification

Android7.1/Ubuntu18.04 /Android10.0/KYLIN

Support video format: H.265/H.264/VP9/MAV/ WMV/AVS/H.263/MPEG4 1080P/2160P; Support multi-view video decoding

Default Application Software

Calculator, Browser, Calendar, Settings, Clock, Video Player, Search, Explorer

API can be applied for brightness, volume, power on/off, Automatic Power Up, restart, screenshot, synchronize time with host server, rotate screen
General
Certification

Dimension(W*H*D)

L 133.8mm*W 126.6mm*H 36.5mm

Power Input

Power Output

DC12V/5.5mm,internal diameter 2.1 mm

Mounting Options

VESA bracket or standing use

Cooling Method

Weight(Net)
Color
Processor System
CPU

RK3399 (28 NM HKMG procedure)

Core Number

Frequency

Dual-core Cortex-A72 up to 2.0GHz, Dual-core Cortex-A53 up to 1.5GHz

Max Turbo Frequency

Chipset

Graphics

Mail-T860 MP4 Quad-core GPU Support OpenGL ES1.1/2.0/3.0/3.1,OpenVG1.1,OpenCL,DX11; Support AFBC
Audio
Support
Memory
Technology

Max. Capacity
Storage
MSATA

64GB(16GB/32GB/128GB)EMMC; TF Card Extendable

SATA
I/O Interface
Front

DC Connector(5V IN); Inner net RJ45; Outer net RJ45; 2*HDMI2*USB2.0;

Rear

2*USB3.0, 2*USB2.0, MIC, SPK
Network
WIFI
Module

1*mini PCIE-half port wifi module

1*mini PCIE full port 3G/4G module

Antenna

2*inner RF cable and 2* external antennas
Power
Input Voltage

Output

DC12V/5.5mm, internal diameter 2.1 mm

Connector Type
Software Specification
OS

Android7.1/Ubuntu18.04 /Android10.0/KYLIN

Video

Support video format: H.265/H.264/VP9/MAV/ WMV/AVS/H.263/MPEG4 1080P/2160P; Support multi-view video decoding

Picture

Default Application Software

Calculator, Browser, Calendar, Settings, Clock, Video Player, Search, Explorer

API

API can be applied for brightness, volume, power on/off, Automatic Power Up, restart, screenshot, synchronize time with host server, rotate screen

Back to Top